11 pm. i am sitting in my bed, there is a cab under my window now, and it is apparently doing a reverse maneuver. how do i know this without actually seeing it? well, easy. i hear the theme song "my heart will go on" from titanic, in a completely monophonic, loud, high pitch beeper sound, similar to those very first mobile phones.
after a long workweek of not many significant events, today i was lucky enough to be invited by my colleagues to a bollywood movie, that was awaited with great expectations wide across india. as this was my first encounter with this genre of entertainment, i had a great chance to be introduced to some of the quite unusual charms the indian movie industry has to offer.


/update 16/6/2008: today i learned from rohit, kote and ramya, that actually this movie was made in chennai, in tamil language, so it does not qualify as a real bollywood piece, which are mostly made in mumbai and in hindi. this puts my review in a little different perspective, but the essence remains true./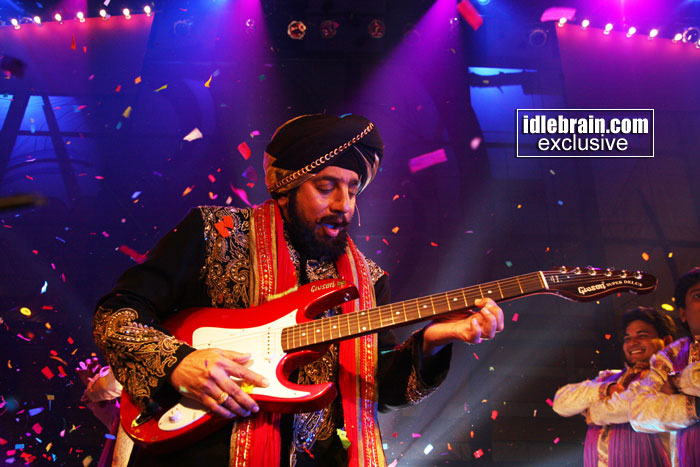 i would like to warn you, my dearest reader, that a candid, straight opinion is coming in the following paragraphs, from a movie lover, who have seen many good and probably even more bad movies. the critical tone i allow myself is addressed only to this exact movie, and has no intention at all to hurt or insult the indian movie industry as a whole.
now let's discuss some of the circumstances first. the movie started at 10 am in the hyderabad imax theater. they show many 2d movies in there on the big ass screen, among them this one. dasavatharam (adsense heavy site
here
) was originally created in tamil language, which is spoken in south india, chennai for example, as i understood. hyderabad however is telugu language territory, so most shows of this movie are the dubbed telugu version here. the only tamil show was the 10 am one, without english subtitles. the main actor (or hero) in the movie is kamal hassan, a 51 year old handsome, slightly chubby lad from chennai, apparently a widely cheered and respected star. he seemed to me to be the tom hanks of bollywood, although much more iconic and celebrated in his own way. some of the facts i learned about dasavatharam before the show:


it is so far the most expensive bollywood movie, it cost 120

crores

(indian name for ten million) in rupees, or about 28 million usd.

kamal playes 10 different roles in the movie, breaking the record of nine roles played in one movie by the same actor, set by an other indian sometime earlier

the movie tries to deliver a message, something to do with chaos theory and the butterfly effect.

armed with all this knowledge, i entered the cinema with great valor, to sit out this 3 hour grandiose epic.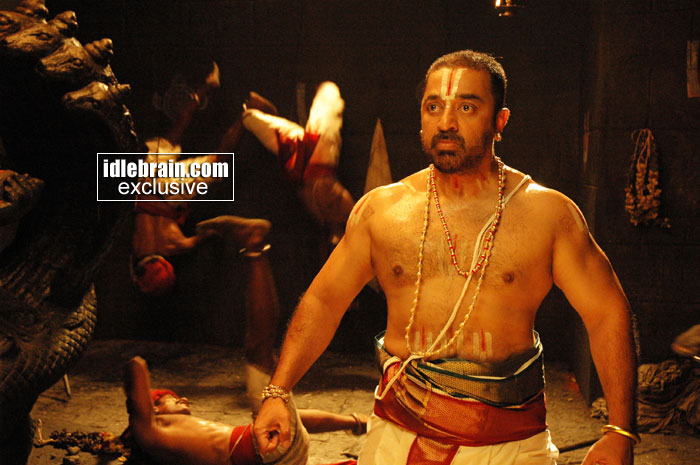 here are my observations, in random order:

the audience loudly cheers, claps, whistles with great frequency, depending on their emotions. i found this to be in great contrast with the deadly still and silence we endure movies in in dublin.

there is a break in the middle of the movie. 10 minutes for grabbing some snacks, sodas (

thums up

, without the b is the local coke), and to process and chat about the first 90 minutes (which is often the length of a light hollywood full feature). i found this tradition rather strange, but actually it wasn't disturbing at all in the case of this movie. however, if the screening operator stopped the deer hunter, the pulp fiction, the game, or any significant and brilliant movie for even a 60 second break, i would personally go up to his little dark room to ... well... to talk to him about the capital sin he just committed against art.


families go to see movies together. mommy, daddy, kids. lovely. although i personally have doubts over the beneficial effects watching brutal fights and killings can have on the minds of children, especially those 4-5 years old. i would prescribe some child psychology literature to the lunatic who rated this movie with no age restriction, and of course i would also lock him up for a few years to have time to read it.


the movie was packed with computer animation, visual effects. while the ways the camera was moved and scenes were shot were definitely very now to my eye, i can't also say they were good. the quality of the textured 3d buildings, the blueboxed action and the projected background sometimes dived into scandalous regions. i took note of a ridiculously low attention to detail, which manifested in severe logical glides in the story, obvious mistakes, and also objects and characters behaving according to very unearthly physics in some cases.

the actors were doing their job more or less to a high standard. the main guy indeed played ten characters, among them a singer, a bioweapon scientist, an old lady, a stupid police chief, and an american ex cia agent, not to mention the president of the usa, george criminal bush. unfortunately, as these characters showed up in the same scenes quite often (two, sometimes even three of them), the many layers blueboxed and projected over each other resulted in an other huge drop in image quality. sometimes you could easily and painfully spot that the figures on the scene were all shot with different whitebalance and even resolution settings, probably not even with the same camera. ouch.

bollywood movies contain song implants. these are music videos, that could easily function separately from the movie. they are more or less embedded into the flow, and in my view, greatly compliment this kind of cinema. in this one, there were maybe 4 or 5 such clips, 3-4 minutes each.

verdict. a stabile 4 star for the experience, i always enjoy seeing, learning new things, be it pleasant or unpleasant. as for the movie itself, placing it in worldwide competition, i grant a mere 2 stars, which, let's face it, is not too much.